Late Summer Deal, 20% off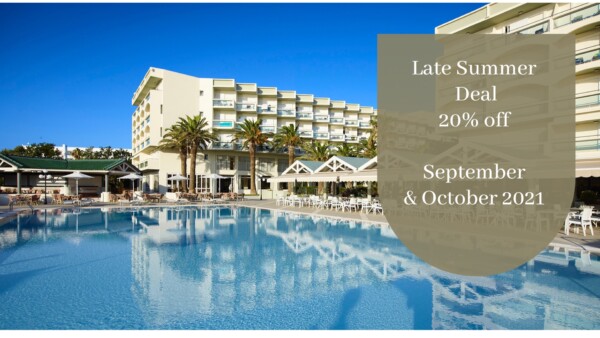 Enjoy plenty of sunshine during September & October
with our exclusive, extended summer holiday deal 20% off!
Don't miss this unique opportunity to enjoy a late summer holiday break with the safety and the amazing hospitality of Apollo hotels!
Offer details:
Why this offer? This exclusive offer saves you 20% off all our standard rates.
When can I stay? The offer is valid from  September 1st to October 31st,  2021. However, this offer is valid for a minimum stay of 5 nights.
Is it flexible? Yes, this offer is fully flexible, meaning you can amend your booking and cancel up to 24 hours prior to your arrival date.
Book this offer